We are pleased to partner with Iowa Rock n' Roll Music Association for the screening of "The Day the Music Died Don McLean's American Pie" special thanks to Emily Frias production manager and Mark Moorman director.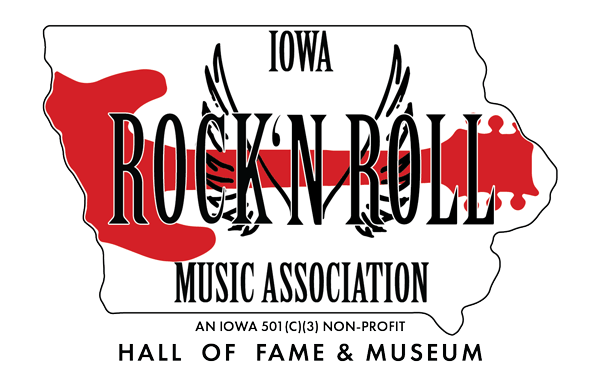 For Immediate Release
May 8, 2023
Media Contact: Clay Norris, Executive Director
507-350-8723, clay@iowarocknroll.com

The Iowa Rock 'n Roll Music Association Presents
The Day the Music Died: The Story of Don McLean's American Pie
The Paramount+ documentary film shows at 1 pm on June 3 and June 4
(Arnolds Park, IA) - The Iowa Rock 'n Roll Music Association is proud to present two showings of the Paramount+ documentary film, The Day the Music Died: The Story of Don McLean's American Pie. The showings will be at the Iowa Rock 'n Roll Hall of Fame and Museum, 243 W. Broadway in Arnolds Park, on Saturday June 3 and Sunday June 4 – each day at 1:00 pm. Admission is free, and free-will donations are welcomed and appreciated.
Iowa Rock 'n Roll Music Association Spirit Award winner Connie Valens of Spirit Lake, the younger sister of Ritchie Valens, was the driving force to bring this powerful movie to Arnolds Park. Connie is featured in the film, and she uniquely shares what the iconic song and this film about it means to her and her family. The fateful part that the state of Iowa plays in "The Day the Music Died" is showcased – from the tragic event in 1959, to the role that Iowa's Everly Brothers played, and more.
Connie said, "When I approached the Association whom I consider my Iowa family, about the showing of The Day the Music Died, Don McLean's American Pie, I knew that they would understand the significance of a time and story that so deeply impacted my family. When asked to participate in the film, I knew I would have to go back to that long ago place, and that it would be difficult, but also an important element to the film, and it was! This story beautifully depicts a significant era in our history and how it changed us all."
Directed by Mark Moorman, this deep, heartfelt documentary features Don McClean sharing the emotional and personal journey he took to create what other artists have dubbed perhaps the best contemporary song ever written. Commentary by superstars such as Garth Brooks and Brian Wilson, as well as newer artists such as Jade Bird, Home Free, and Maffio detail the reverence they have for American Pie and the tragic event that was the genesis of its composition.
Says Don McLean, "This documentary is something that will make people think, especially since so many throughout the years have asked me what certain lyrics meant or whom I was referring to, but now I finally can solve many of those mysteries. Everyone from Madonna to Garth Brooks to Weird Al Yankovic has recorded 'American Pie' and made it their own. So many people have their own interpretation of the song, and I love it."
With a narrative that McClean says is "an abstract, dream-like story about America", American Pie is a musical phenomenon that has been woven deep into our culture, moving and inspiring fans around the world for over 50 years. This documentary also reveals the point of view of a new generation of artists who are motivated by the same type of events, values and ideas that inspired the song's verses. Issues that are as relevant now in 2023 as they were back in 1971, at the end of the turbulent 60's, when the song was released.
For details visit iowarocknroll.com
The Iowa Rock 'n Roll Music Association exists to celebrate the legacy and inspire the future of rock and roll music in Iowa. We accomplish this by honoring achievements, educating youth, and inspiring artists. Our 26th year as a 501(c)(3) non- profit statewide organization.