Welcome
This is the only site authorized and developed by Ritchie's family, Bob, Connie, Irma and Mario. Take your time, there is a lot of great photos and memories we want to share with you. We hope you will enjoy your visit with us and come back often.
Articles of the Month
News from The Family
2019 Winter Dance Party
60th Anniversary T-Shirt
The Ritchie Valens Memorial Highway
What's up with Mario
The Ritchie Valens Foundation
Ritchie Valens Memorabilia On Loan
Original Ritchie
There's Music at Three Star Plaza
Ritchie Valens' Soy Capitan™ Cola

Original Ritchie
Original Ritchie, the Ritchie Valens Store, opened May of 2006. Please click on to Original Ritchie for a visit. We hope you will love what you find there "Our Best Sellers" the music "CD"S" and the T-shirts. The Family would like to thank all of customers both here in the USA , Australia, and the United Kingdom we are not only National but International.
For the best selection in Ritchie Valens CD's just click on "Music" once in Original Ritchie.
60th Anniversary T-Shirt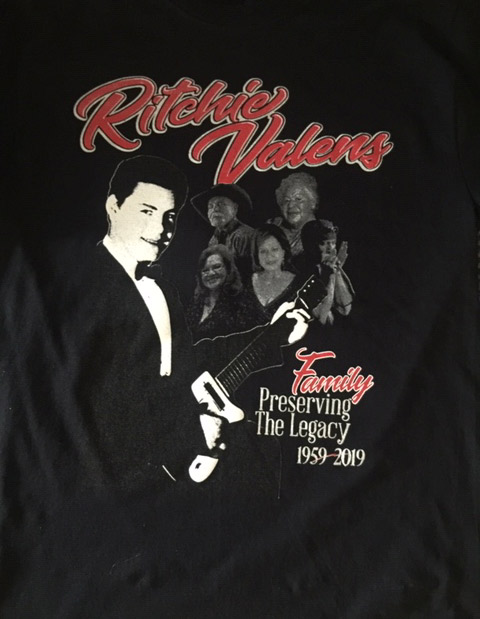 We introduced our 60th Anniversary T-Shirt, at The Winter Dance Party, at Surf Ballroom in Clear Lake Iowa, at the 60th Anniversary Celebration. We are now offering the T-shirts online.

Our new T-shirt tells our story. A Family behind the Legacy of our brother Ritchie Valens who at the age of 17, became a Rock and Roll Pioneer. Ritchie stands in the forefront, and the family a hologram in the background, preserving his music and legacy.
Ritchie Valens' Soy Capitan™ Cola
C3 Entertainment, Inc. is excited to announce a license with Rocket Fizz Soda Pop and Candy Shops to produce a Ritchie Valens soft drink called Soy CapitanTM Cola for sale in all Rocket Fizz stores and other select outlets.
In stores now, you can enjoy a bottle of Ritchie Valens' Soy Capitan™ Cola around the country in 28 states and over 120 locations. The bottle features classic imagery of Ritchie Valens with one of his electric guitars.
According to the Valens family, cola was Ritchie's favorite soft drink flavor. He could often be found sipping a cola with friends at the popular Southern California diner, Bob's Big Boy. Read more.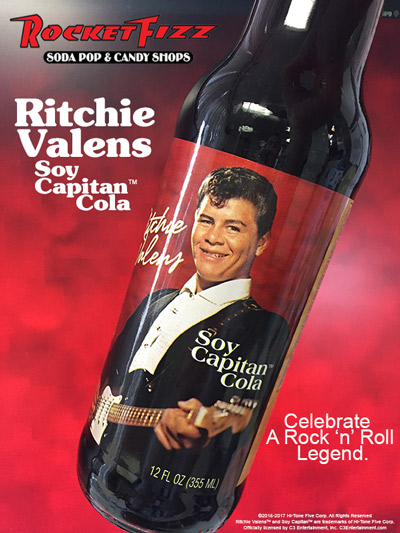 For Licensing, Merchandising and Advertising Contact:
Ani Khachoian
Executive Vice President of Licensing, Merchandising and Distribution
C3 Entertainment, Inc.
1415 Gardena Avenue
Glendale, CA 91204
Email - Phone: (818) 956-1337 ext. 215
What's up with The Family
Many thanks to Councilwoman Monica Rodriguez and The DOT.
The New Year kicks off with the 2019 "Winter Dance Party" the 60Th Anniversary of The Day the Music Died, at the Infamous Surf Ballroom in Clear Lake Iowa, this to will be bittersweet, Bob was always a fan favorite making His entrance he always stole the show. Everyone was happy to see Ritchie's Big Brother an Icon in his own rite. There will be special moments during the different events to honor his memory. We will miss him.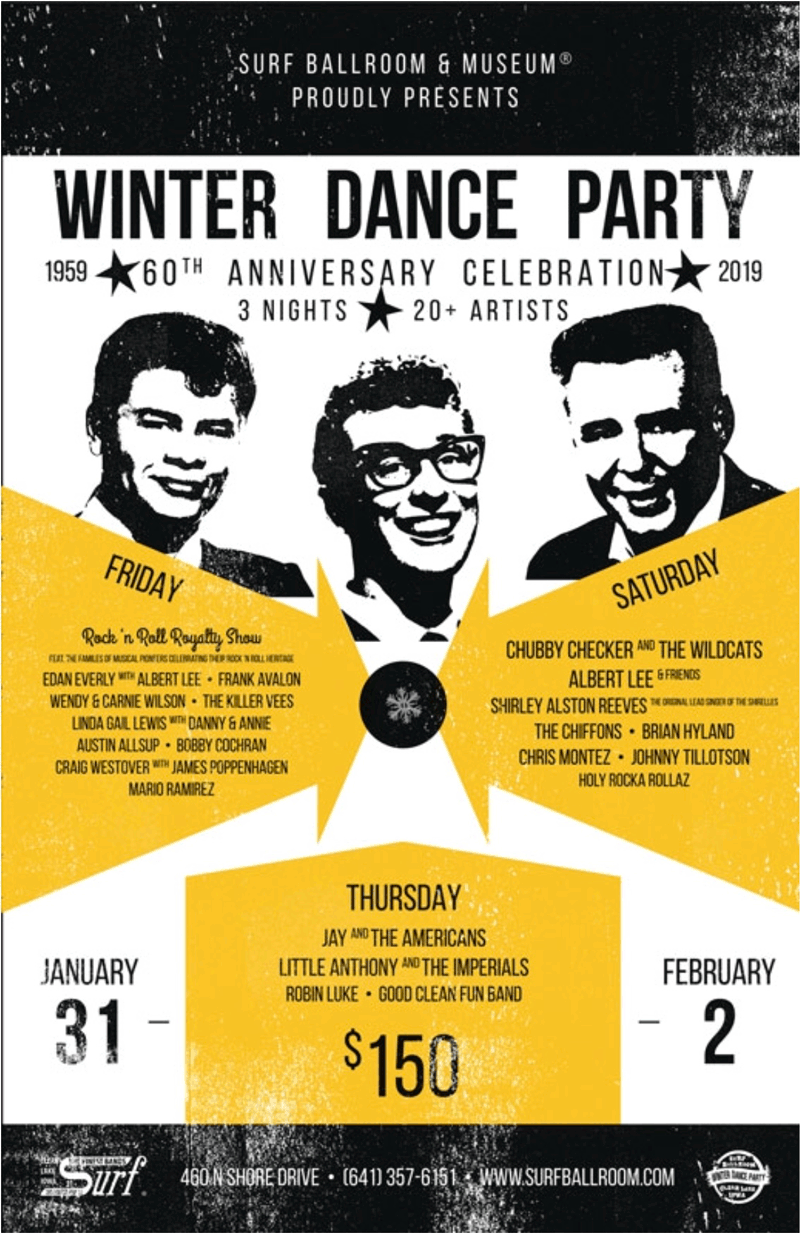 We are pleased to say that The Valenzuela Family will be well represented this year with nieces, nephews and grandchildren coming out in force, from all over the country, Atlanta, Georgia, Las Vegas, Nevada, California and Iowa, not to mention countless friends.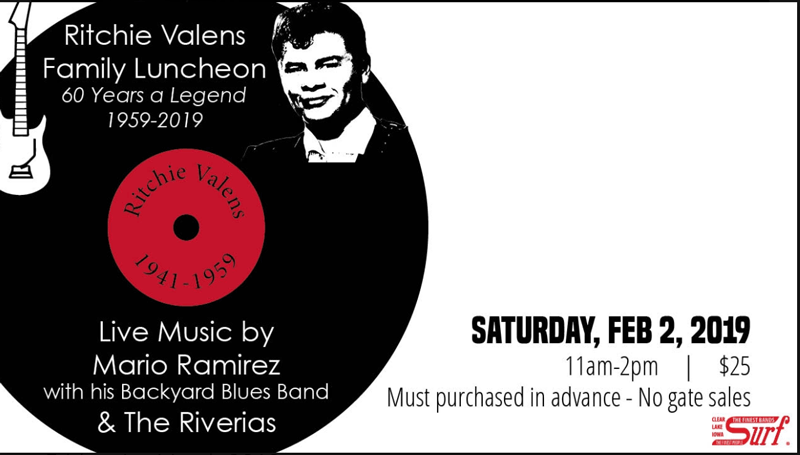 The Family is busy working on this years 2nd Annual "Ritchie Valens Family Luncheon", this year's entertainment, Mario and The Backyard Blues Band will be performing Ritchie's songs Backyard style, along with The Rivieras with lots of great hits from the 50's and 60's, our special guest Emcee Mark Flora, of The Holy Rocka Rollaz.
The Family will have lots of new merchandise including Introducing our 60TH Anniversary collectible, "Ritchie Valens 60 Years a Legend" T-Shirt. That depicts the Family's role in continuing Ritchie's Legacy. The T-Shirt will also available for purchase at the Winter Dance Party and our online store.
At The Luncheon we are asking that our guests wear Red and Black as this is our color theme. "La Bamba" colors.
We are planning lots of surprises!
THE LUNCHEON IS SOLD OUT! We thank all the fans who bought tickets and support our event.
La Bamba Bob" the man the myth, the passing of our brother
The Valens' and Morales' family want to personally thank friends and fans for your support and prayers during this difficult time. Your devotion to Ritchie, his music and our family has long been a source of strength and will continue to be. The loss of our dear Bob is heartbreaking but we have peace knowing he is with Mama and his little brother Ritchie.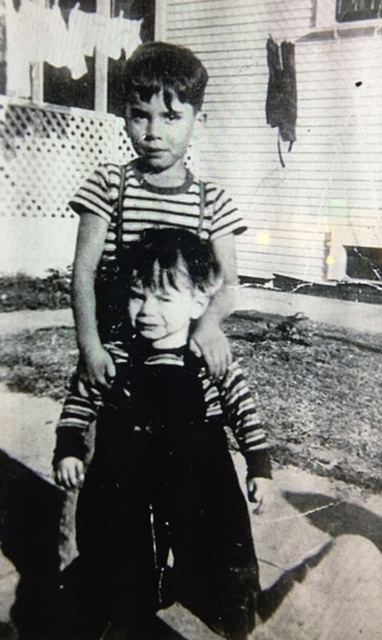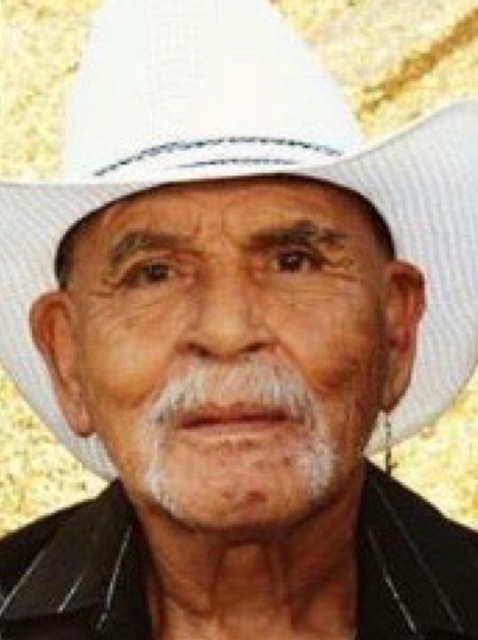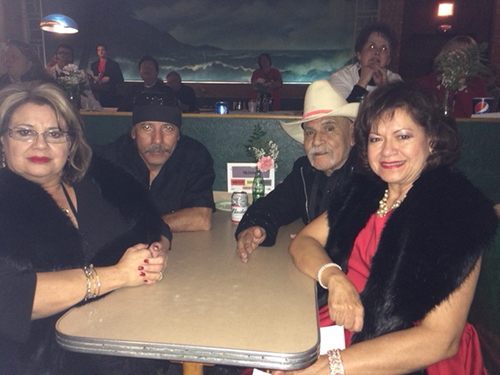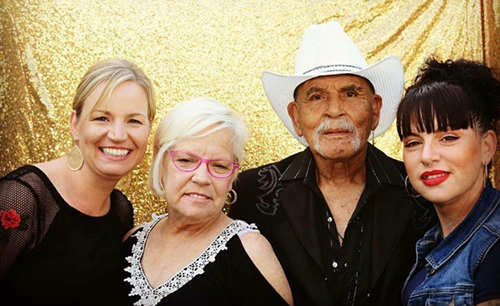 New T-Shirt available through Original Ritchie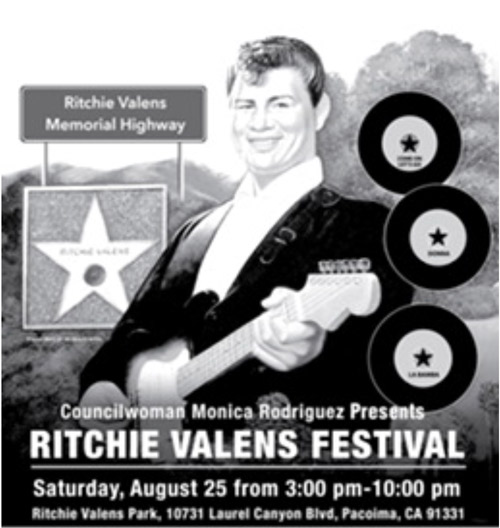 Our new design was printed exclusively for the Dedication of the Ritchie Valens Memorial Highway, it was our intention to give the t-shirts to those attending the dedication ceremony and festival, as a thank you from the Ritchie Valens Family, the community's out pouring exceeded our expectations and we ran out of shirts.
Because of the requests we've received, we've decided to do a reprint and make the t-shirts available here through our "Original Ritchie" store.
We are offering them for pre-sale for only $15.00, XXL & XXXL $20.00, please allow 3 weeks for delivery.
The Ritchie Valens Memorial Highway!
Please join us, The Ritchie Valens Family as we come together to celebrate the dedication of The Ritchie Valens Memorial Highway.
This momentous occasion marks the powerful influence that Ritchie's life, music and legacy has had on this community and around the world.
We his family are extremely proud of what our brother accomplished in his short life and career, almost 60 years ago. Ritchie's accomplishments continue to build bridges and inspire today's musicians.
Viva Ritchie Valens, Pioneer of Rock N' Roll
What's up with Mario
Mario and the Backyard Blues Band.
The Ritchie Valens Foundation
We have decided to postpone the filing of our non-profit status, while we do some reorganization.
It is important to the family, that we continue to perpetuate Ritchie's legacy, and stay involved in producing and promoting events, in using Ritchie's name, and through the use of his name or that of our Corporation Hi-Tone Five.
There's Music at Three Star Plaza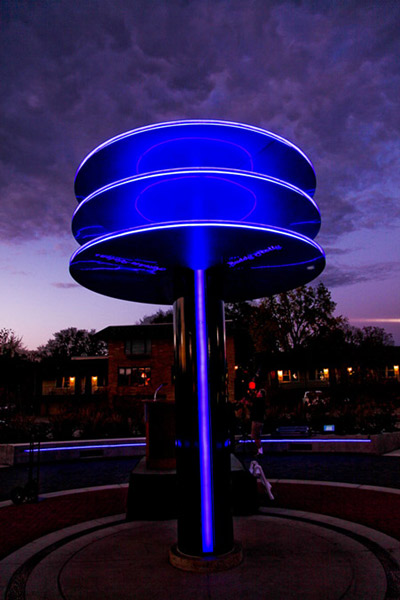 The interactive music and short bios for Ritchie Valens, Buddy Holly and The Big Bopper is complete. It was up and available for fans to enjoy the first weekend of August 2017. It is the newest addition to Three Star Plaza.
Imagine our excitement and that of all of the fans that contributed to this project, special thank you the Clear Lake Chamber of Commerce and the Surf Ballroom.